Join us!
Let's STAB Things into existence together! Join me for my FELTit Experience where you will learn how to needle felt and join an amazing community of creators!
When you join the FELTit Experience you will:
automatically gain access to ALL my felting tutorials ($200+ Value)
gain access to a community of like minded creators who are developing their felting skills and will share their lessons with YOU!
exclusive access to me, Anna Walker, your Felting Facilitator and weekly private group calls to talk about what we are working on, ask questions about projects and just connect (we all need a little connection don't we?)
When you join annually you will receive a FREE custom batt from me!
See what my students have to say...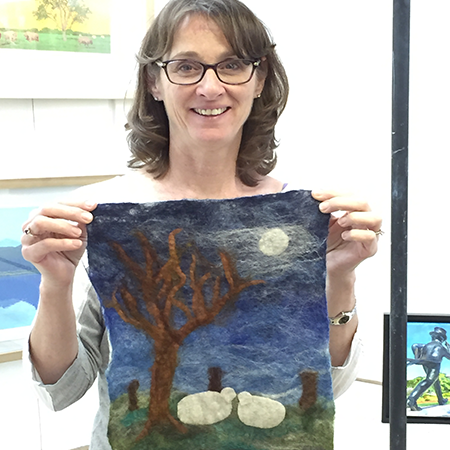 "Anna is a fantastic instructor! I took her wet felting class and it was one of the best fiber arts classes I've ever taken. She is so much fun and has such a passion for her art -- it shines through in everything she does. I can't wait to take another class!" - Carrie R.
Anna Walker introduced me to felting during a class in Topeka, Kan. She is a clear teacher, and building skills to lead you through from simple to complex work. But more importantly, she was funny and passionate about her craft, which made the class fun and inspired in me a desire to continue learning with her and to develop as a felter. - Morgan C.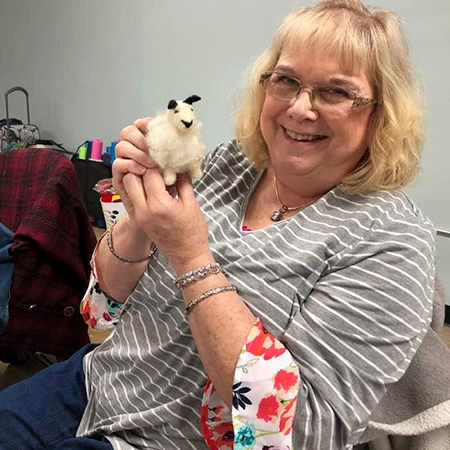 Meet Anna, the creator of the FELTit Experience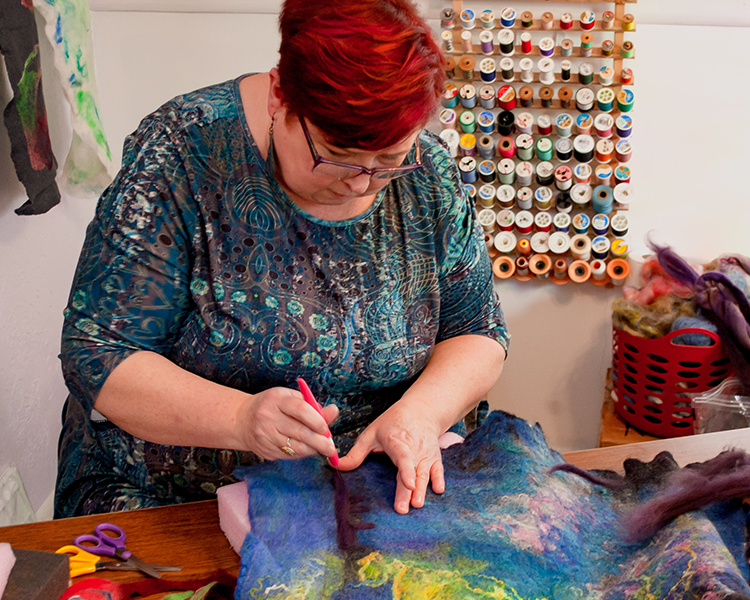 Hi, I'm Anna I love stabbing things! No, really! Who could have seen how my life would be changed by winning an online giveaway of a hand painted wool roving years ago? Certainly, not me. My love of fiber arts and needle felting has grown immensely since the first time I stabbed something into existence! I really love teaching YOU and helping you explore your creativity and bring your visions to life. I can't wait to stab things into existence with you!

We'd love to have you!